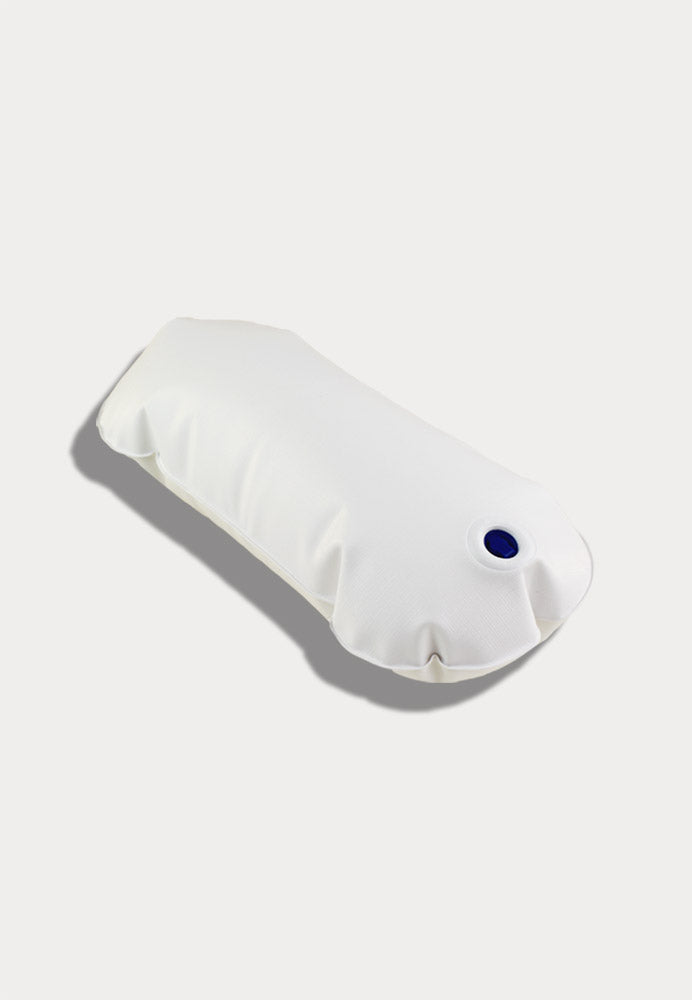 SomnoShirt Comfort - anti-snoring shirt with air cushion
Background: supine position prevention
Studies show that snoring occurs more frequently when lying on the back than when lying on the side. Since the lower jaw and tongue fall back, especially in the supine position, so that the tongue and the soft tissue can close the upper airways.
Avoid lying on your back with the SomnoShirt® Comfort snoring T-shirt
The SomnoShirt® Comfort snoring shirt prevents sleeping on your back and encourages you to sleep on your side. The snoring T-shirt is an inexpensive entry-level variant for the correct sleeping position for patients who suffer from snoring and obstructive sleep apnea.
Who is SomnoShirt® Comfort suitable for?
The SomnoShirt® is suitable for people of normal weight or slightly overweight. If you are very overweight, we recommend our SomnoCushion® Pro anti-snoring backpack , as it has a higher resilience.
sizes
The SomnoShirt® Standard is available in the unisex sizes S (98 cm*), M (104 cm*), L (110 cm*), XL (116 cm*), XXL (124 cm*) and XXXL (134 cm*). ) available. *Chest measurement of the shirt
Note : The snoring t-shirt should fit snugly on the body and should therefore not be ordered too large.
Composition & Material
The high-quality, white t-shirt is made of 100% pure cotton. A pocket is sewn onto the back area, which contains an air cushion that can be individually inflated with the mouth. The air cushion is particularly suitable for travel, as it can be stowed away to save space. Alternatively, we offer our SomnoShirt® standard anti-snoring shirt with an ultra-light rigid foam roll made from rigid polyethylene foam.
In addition, we offer replacement shirts (without back insert) to change.
learning effect
Since the positioning therapy has a training effect, most users no longer have to wear positioning aids every night after a few weeks, as the body gets used to sleeping on the side and the supine position is automatically avoided.
Are you looking for a cheaper alternative? Then our SomnoShirt® standard anti-snoring shirt is right for you.