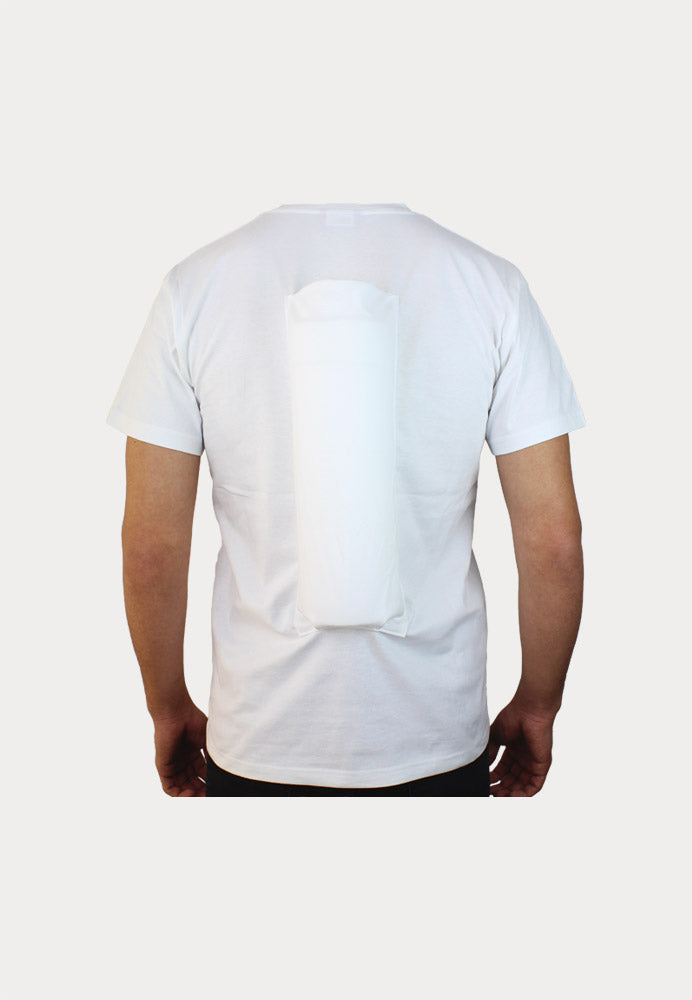 Replacement shirt for SomnoShirt Standard and Comfort
What is SomnoShirt® replacement shirt?
The SomnoShirt® replacement shirt can be ordered in addition to the SomnoShirt® Standard and SomnoShirt® Comfort . The anti snoring t-shirts can easily prevent supine sleep for position dependent snoring and obstructive sleep apnea (OSA).
The additional SomnoShirt® replacement shirt is used to change the shirt (e.g. if a shirt is currently in the wash). A pocket is sewn onto the back of the high-quality, white T-shirt made from 100% cotton, in which both the ultra-light rigid foam roll made of polyethylene rigid foam (standard version) or the air cushion that can be inflated with the mouth (comfort version) can be accommodated.
Note : In addition to the replacement shirt, you need a SomnoShirt® with an insert (standard or comfort version), as this replacement shirt is supplied without an insert.
Sizes:
The SomnoShirt® replacement shirt is available in the unisex sizes S (98 cm*), M (104 cm*), L (110 cm*), XL (116 cm*), XXL (124 cm*) and XXXL (134 cm*). ) available. *Chest measurement of the shirt
The anti-snoring shirt should fit snugly and should therefore not be ordered too large.